Everyone who has gone on a tour of Australia and New Zealand has seen the 'big three' at the top of their bucket list, but what is there to see beyond the outback, The Great Barrier Reef and the city of Sydney? As it turns out there are plenty of delightfully unexpected experiences to add to your list of must-do's when visiting the Land Down Under.
Walk on the wild side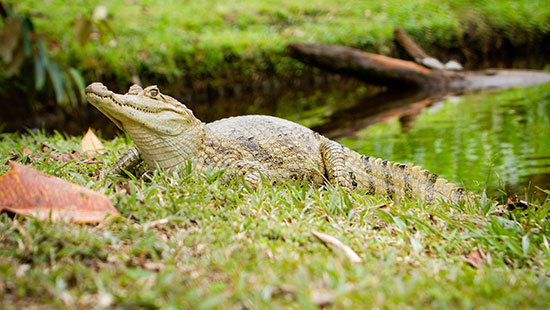 In Australia, take a walk with a wildlife naturalist on boardwalks that lead you on an adventure through rainforests and woodlands. Be on the lookout for birds, reptiles and wallabies. Complete the experience with a lagoon cruise to look for crocodiles. Don't worry. They won't get too close.
Shrimp on the Barbie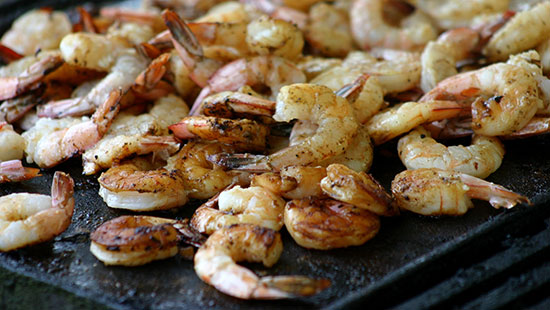 Enjoy delicious authentic Aussie Barbeque! Barbequing is a wildly popular cooking style in Australia, hence the popular local term, "the Barbie." Meats to find cooking on the Barbie include seafood like shrimp and for the adventurous, kangaroo and emu. Most dishes will be loaded with a huge variety of sauces to try that range from spicy to sweet.
Aboriginal adventure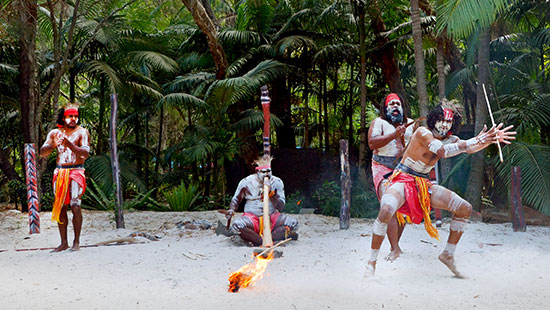 Explore the history of Australia's original inhabitants at the Tjapukai Aboriginal Cultural Centre. Enjoy traditional dances, try your hand at playing a didgeridoo and throwing a boomerang. Take in the art gallery where you'll find a fascinating collection of artifacts.
Be a Hobbit for a day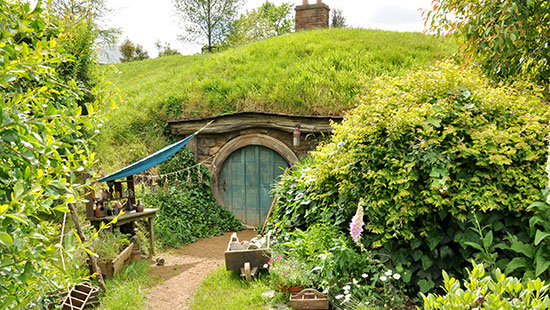 In New Zealand, Journey to Middle Earth where the film version of The Lord of the Rings was shot. Tour many places that were featured in the film. For a fully immersive hobbit experience, visit the Hobbiton movie set located just outside the rural town of Matamata.
Have Dinner in the sky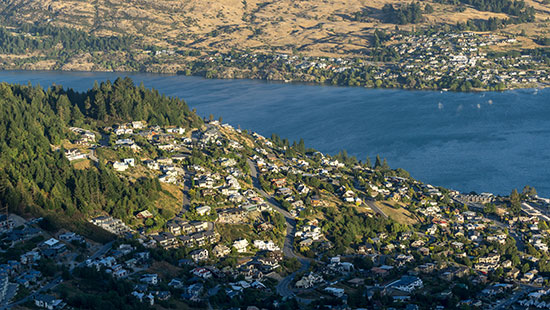 Take a gondola ride and soak in the breathtaking views on your way up to have dinner at the world-famous Skyline restaurant. Enjoy wonderful cuisine as you take in the view in a restaurant that soars high above Queenstown, New Zealand.
Visit a geothermic wonderland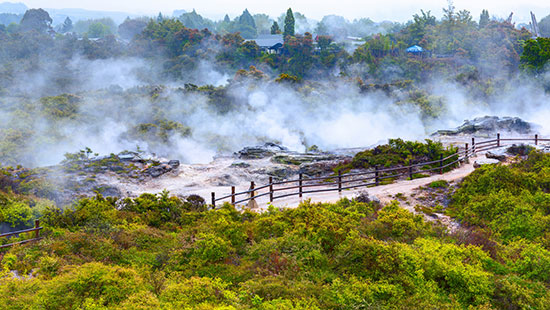 Te Puia is New Zealand's geothermic experience. It comes complete with a landscape full of erupting geysers, bubbly pools of mud and other geothermal wonders. Make sure you seek out Pōhutu Geyser. It erupts once or twice an hour and can sometimes reach heights of 30 metres (100 ft)!
There's a lot to explore on a New Zealand and Australia tour. Wonderful surprises are waiting around every corner.