British artist Bruce Munro was deeply inspired by the red desert of Uluru during a trip through central Australia. Unable to shake the visceral experience he had looking out over the vast expanse, he set out to create a sculpture that would heighten the visitor's experience of the desert even more. Fast forward to 2015, after similar smaller scale installations were successful, Munro travelled to Uluru to create the masterpiece visitors enjoy today.
About Urulu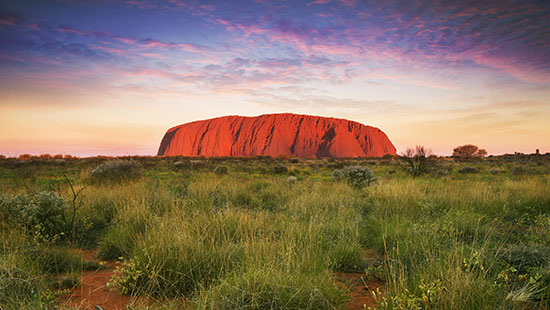 Urulu is the aboriginal name for Ayer's Rock. It's a large sandstone rock formation in the Australian Outback. It lies 208 miles southwest of the nearest large town, Alice Springs. The rock is one of Australia's most recognizable natural landmarks and stands at 1,142 feet tall and is 2,381 feet above sea level. The colours of Urulu change as the sun sets, which is the perfect opening act for what follows after dark with the Field of Lights.
Field of Lights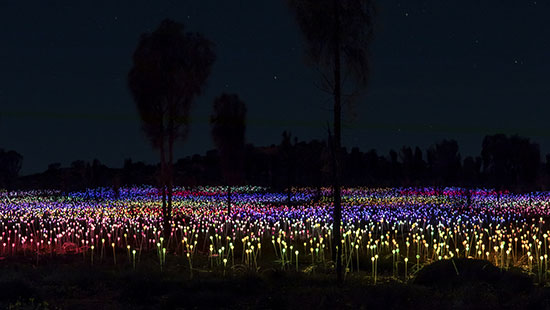 After sunset, underneath a spectacular blanket of stars, a landscape of illuminated stems bloom with light. There are over 50,000 solar powered lights that span the size of seven football fields. Paths through the installation guide visitors through a beguiling field of light that seems to go on forever. It's an otherworldly experience that you don't just see, but you feel it as well.
Uluru Field of Light enchants and beguiles all who see it. If you want to take in this internationally celebrated phenomenon, you must hurry! The installation will disappear in March of 2018.