New Zealand is a smaller country, with a big list of things to see and do. The people, the unspoiled scenery, the climate and the culture all make it one of the world's greatest tourist destinations. It's not the easiest place to get to, so when you're there you better make sure you don't miss out on anything.
We've assembled this 'Don't Miss List' so you leave this lovely place with no regrets.
TranzAlpine train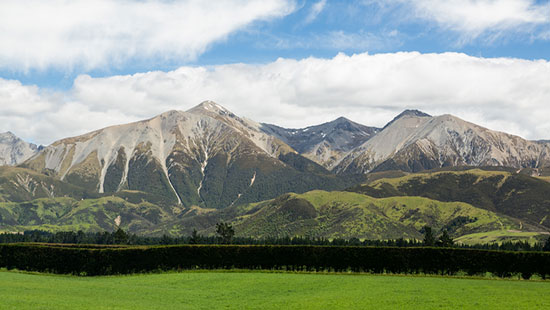 All aboard one of the world's most famous train journeys. The TranzAlpine finds itself on the world's 'Best List' for the incredible scenery through which it passes. Passengers enjoy seeing a little bit of everything including farmland, plains, forests, vistas, ice-fed rivers, and Southern Alps. It's the perfect way to see some of the world's unspoiled areas.
Gibbston Valley Underground Wine Storage Caves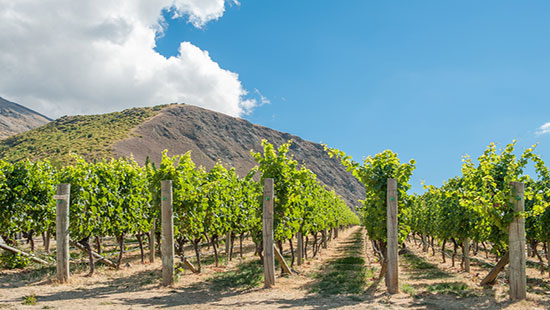 Another must-see are the largest wine storage caves in New Zealand at Gibbston Valley. While there, you can enjoy wine tastings and tours as well as see the winemakers hard at work practicing their craft. Visitors can also enjoy carefully chosen local cuisine with expertly matched wines amidst stunning scenery.
Hole in the Rock on Motu Kokako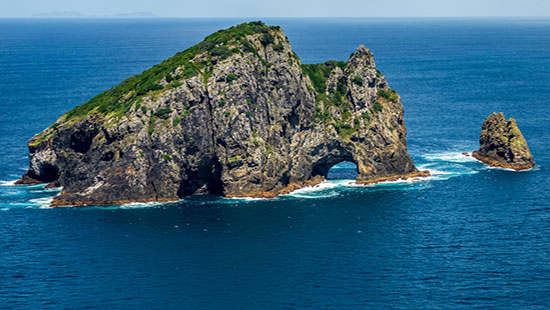 According to the Maori legend, local warriors would prepare for battle by paddling through a natural cave-like arch carved out by nature from a large rock that juts out over the sea. The drops of water from the cave's roof were believed to be good luck for the warriors. Travel through the hole on a Bay of Islands excursion and see if you're lucky enough to catch a few drips yourself! While you're on the water, keep an eye out for an array of marine life in the bay.
Cook Strait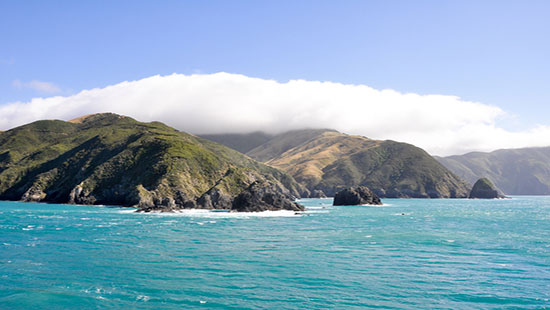 Cook Strait lies in between the North and South Islands. The 3-hour ferry cruise across the strait offers absolutely exquisite views along one of the world's most scenic waterways. While on the ferry, expect to see tree covered hills, seabirds, seals, whales and dolphins in the warm sparkling clean water. Don't forget to bring your camera on this adventure!
Mt. Cook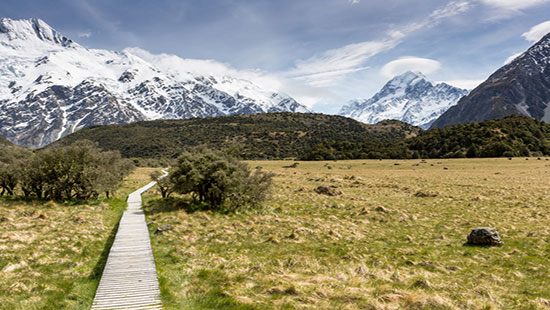 What doesn't Mt. Cook have to offer? You can choose to explore your adventurous side by cycling, skiing or hiking the tallest mountain in New Zealand. Or, if you're feeling more like relaxing, you can go fishing, enjoy stargazing or look out over the glaciers by helicopter. There's certainly something for everyone at Mt. Cook.