Veronica was the lucky recipient of a Collette trip to Costa Rica when she won Wheel of Fortune's "Show You the World" sweepstakes. After her trip, she wrote us and shared her experiences on tour. We think it's fair to say that she had a wonderful time.
Dear Collette,
Imagine my surprise when I learned that I was the winner of Wheel of Fortune's "Show You the World" Sweepstakes. After years of sweepstakes entries, my dream had come true. I finally won! I was so excited for my trip to Costa Rica and had my heart set on seeing all the beautiful butterflies and hummingbirds there, but as it turns out I saw so much more on this amazing trip!
My plus one turned out to be my daughter and her husband, who we paid to add to our trip. It was so worth it! In addition to our hotels and meals, everything on our itinerary was great. I particularly enjoyed the sightseeing trip to tour the Doka Coffee Estate, spending time at the beach in Tamarindo, touring the Mountverde Cloud Forest on a nature walk, and seeing the elusive endangered Resplendent Quetzal bird. Walking on the hanging bridges, we got to see a monkey eating in one of the trees that was just a mere ten feet away from us. He didn't even notice us. Needless to say, the views were breathtaking! Along with the majority of our group, my daughter and son-in-law opted to take the incredible zip line tour.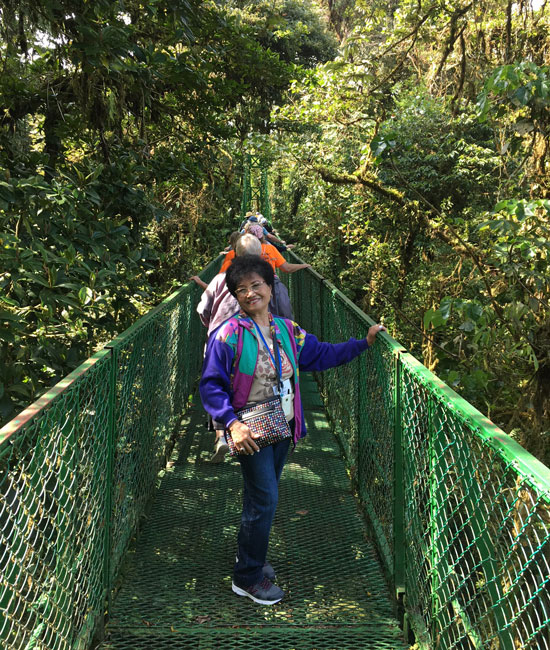 I did get to see the beautiful butterflies and hummingbirds that I was looking for, but the breezy and beautiful cruise on Lake Arenal provided the opportunity to see so many different birds who call the area home. On the riverboat trip on the Cano Negro the next day, we saw even more birds, howler, spider and capuchin monkeys, as well as turtles and Jesus lizards. The wildlife was astounding.
We stayed at the Arenal Hot Springs which had a great view of the volcano, but the best part was getting to relax and enjoy soaking up the hot springs. As we made our way back to San Jose, we stopped in Zarcero to tour the oxcart factory and shop for souvenirs. We visited a beautiful Catholic church and wandered the grounds of the Whimsical Topiary garden. Our last stop before the hotel in San Jose included a tour of the National Theatre, which was so beautiful with all its paintings, murals and intricate details in every unique room.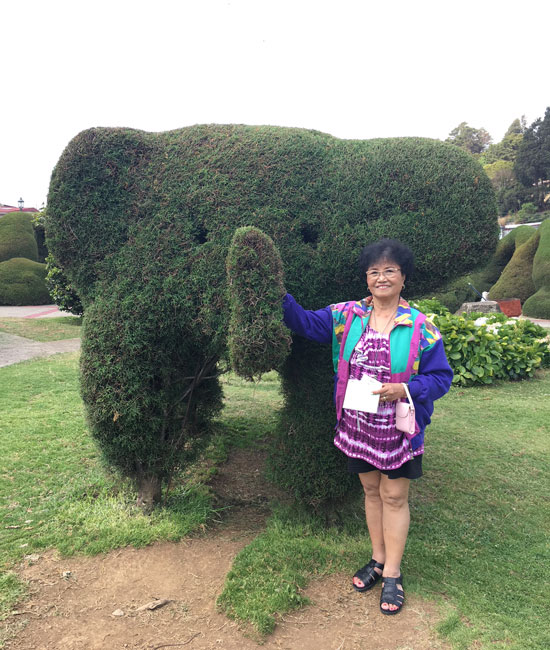 In all, this was a beautiful trip and I would highly recommend it to anyone who would like to visit Costa Rica. The hotel accommodations, the tours and stops on the itinerary were all designed with a good balance for down time as well as activities.
We truly had the best tour manager who was very personable and made sure every one of us was accounted for and having a great time. He was so knowledgeable about his country, the land, the animals, and the culture. I am extremely impressed with our coach driver's skills, too. He kept us safe as he manoeuvreed the huge vehicle through narrow roads and tight turns with ease. The members of our group all got along and truly enjoyed each other's company which made for an enjoyable journey each step of the way.
Thank you for such a memorable, great trip. I can definitely check this off my "bucket list."
Veronica