This post is the second in a series of three dedicated to my experiences exploring Eastern Europe. Join me as I highlight the street scenes, vibrant culture and fascinating historic sights of Kraków, Poland, the most recent addition to my must-see list for any traveller.
One of my favourite things about travelling is finding myself in a city or town that I never imagined myself going to in the first place, and then absolutely loving it for the pure sense of amazement and wonder. This definitely happened when we arrived and began to explore Kraków, Poland. By the end of our Poland holiday we were all completely enamored by this Polish city.
Street scenes where old meets new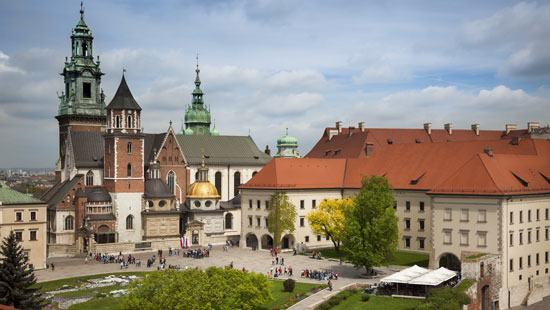 Something that I particularly found intriguing about Kraków was that the whole Old Town (Stare Miasto) is surrounded by a circular park that separates it from a more modern Kraków. It's very interesting to see such a prominent divide in the city where old meets new.
Kraków is an easy city to navigate by foot and I would recommend visiting Wawel Castle, St. Mary's Basilica, Rynek Główny, and the many alleyways and streets lined with shops, cafés, and restaurants. Though Kraków is not widely seen as a popular destination for travellers thinking of visiting Eruope, I believe it cannot be missed. It is definately one of those cities that needs to be explored and is a hidden gem with its vibrant culture, vast history, and exciting atmosphere.
Brimming with history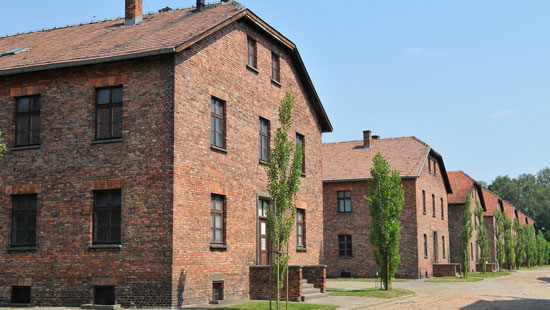 When visiting Kraków, everyone should take the time to visit both Auschwitz and the Wieliczka Salt Mine which are both located close to the city. Our visit to Auschwitz and Auschwitz-Birkenau was without a doubt something that I will never forget, and is a place that I believe everyone should visit once in their lifetime. The impression that visiting Auschwitz leaves on a person is indescribable.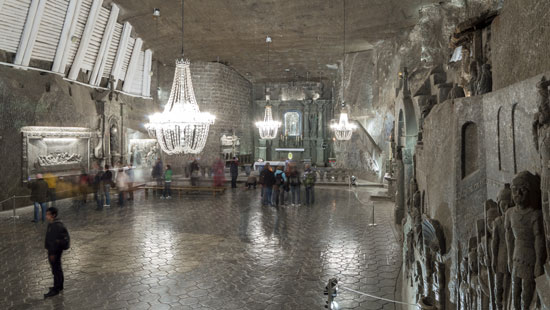 After our tours of the concentration camps, we visited the Wieliczka Salt Mine which is one of the world oldest salt mines having began mining in the 13th century. The mine itself reached a depth of 327 metres and over 178 miles long of underground caverns and tunnels.
When researching how to travel from Kraków, Poland to Budapest, Hungary I decided for a more unconventional form of transportation between the countires, and decided to take a night train from city to city. Our journey via PolRail took roughly ten hours and travelled through Poland, Slovakia, and Hungary to our final destination. We were able to experience a sleeper-train and it was a great alternative to flying or driving.